My first producer, mentor and dear friend. Johnny and I traveled many miles together to Country 
Music Conventions & shows. I didn't realize at the time Johnny was teaching & grooming me to take over where he would left off. Johnny gave me three compliments before he passed: first, he said, 'You have a set of ears for this business as a producer like only one other person I know: Chet Atkins.' Second, he asked me to take over his dream of giving singers and writers a 'fair shot' at making it in the Music Business. Third, he said I reminded him of another young man in our business whom he rode home with on the train after their still in the Army... 
That young man was Elvis 
Presley.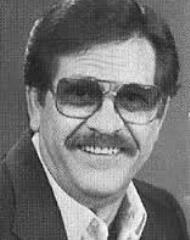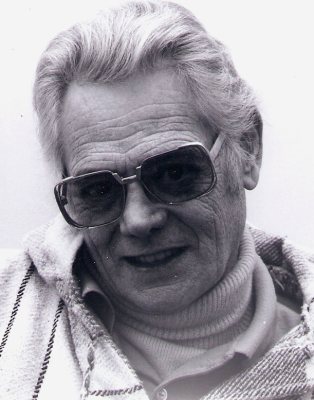 My mentor, best friend, father figure and partner for 23 years. Scotty was a 'creative genius'. He taught me all about production in the Music Business, but more importantly, he taught me humility, how to handle artists & writers, how to find great songs and writers, and how to handle the diversity of the business. Scotty gave me a compliment early on in my career; he said, 'Son, I've been In this business a long time and I've worked with a lot of great artists. You have what it takes to make it. Don't give Up!' Referring to Scotty, Johnny Dollar told me, 'After I'm gone, you stick with that man. You listen and learn from him, if you do that you'll learn more about the music business than you could ever pay for!!

I can honestly say that during the entrie time I knew Scotty, I never heard him say an unkind or hurtful word about anyone! He would just say, "if you can't say anything good, don't say anything at all"

Any packages for Scotty Turner, Scott Turner Productions, Buried Treasure Music, Captain Kidd Music, please send to the Fame and Fortune Address.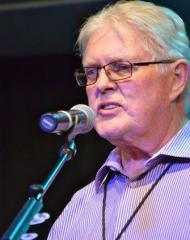 Harold Is a great 'songman' who recognizes exceptional talent. His reputation in the Industry speaks for itself, as he has signed and produced some of the biggest names in the business (Alabama/Shania Twain/Toby Keith for starters). I got to know Harold through Scotty Turner who brought him to Nashville. We became very good friends as he mentored me as a producer. I learned a lot from Harold while on the golf course, in office meetings, or by just listening to him talk about the business to others. Harold too paid me a very high compliment. While introducing me to some of his friends he said, 'Jim Is a very talented singer, but he doesn't need to sing. He's a great producer with a great ear.' 
Thank You Harold. 
​

Martha was known as The First Lady of Gospel Music. Her song Satisfied would place her name in the Smithsonian and gain her entrance into the Grand Ole Opry family. During the 1950's, Martha toured with the likes of Ferlin Husky, Little Jimmy Dickens, Patsy Cline and Del Reeves. From late 1954 into 1955, she toured the south with an up and coming artist named Elvis Presley. Said Martha, 'He asked me to show him the move I did at the close of my show. I would go down on one knee and hold the mic stand at an angle. He went on to do that pose a lot in his shows.' Martha was a hoot! She was funny, quick witted and had some of the greatest one liners that would keep you on the floor in tears with laughter. She was like a second Mom to me and I have many great memories of her with Scotty.
​